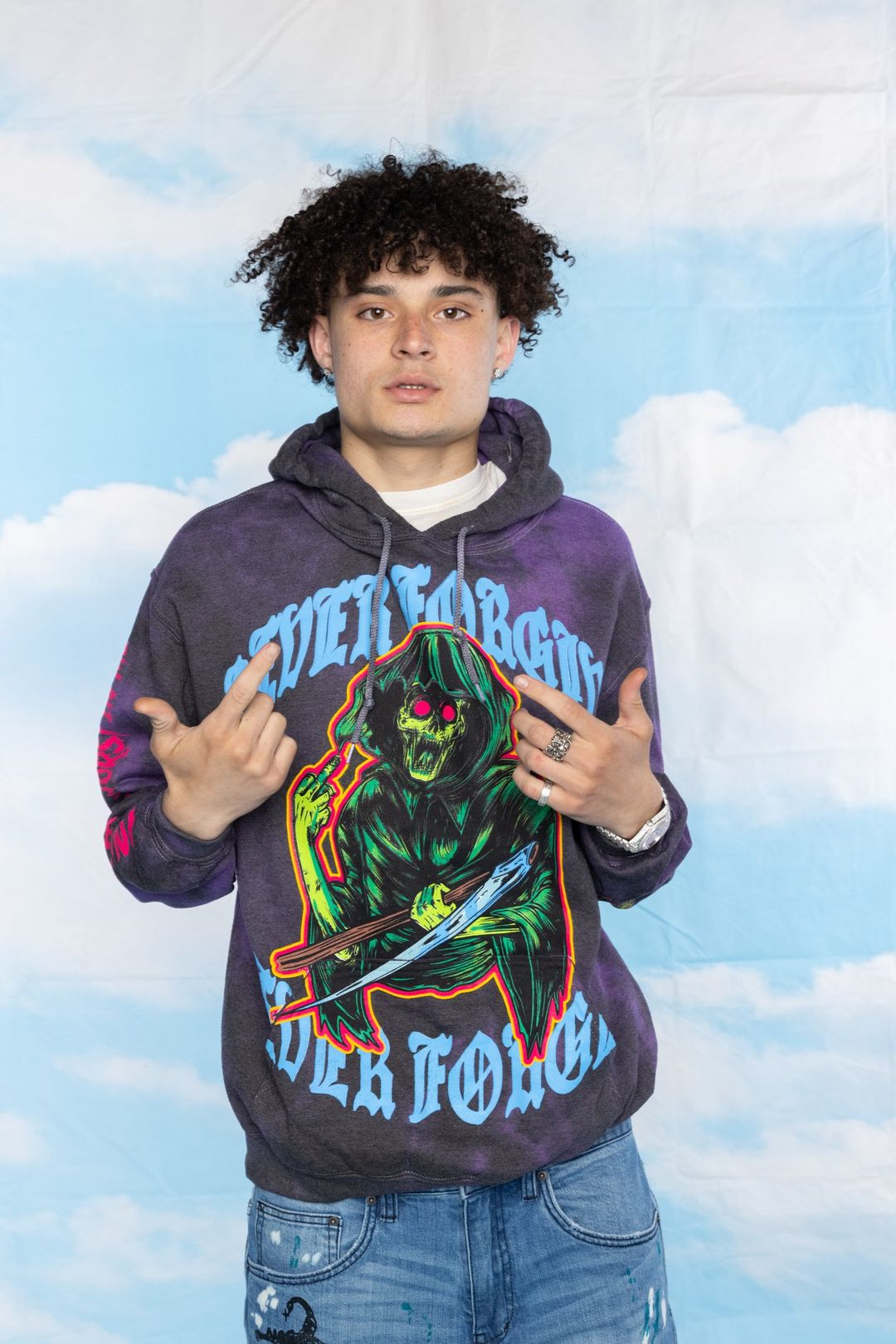 Grave Goblin Hoodie Purple Tie Dye
$ 74.95
this is not goodbye
i swear that I'm gonna change
Unisex, TTS Mens
Oversized print
Custom tie dye
Runs a bit small due to slight shrinkage during tie dye process
This item is printed over the pocket. This may cause print to crack at pocket seam, and for the print around the pocket are to be imperfect. This is the intended look of the design. No refunds will be issued due to imperfections on the pocket area.